Hilltops
version 4.0 - by OMEGA5.1
bb_DAR_Hilltops_Final
---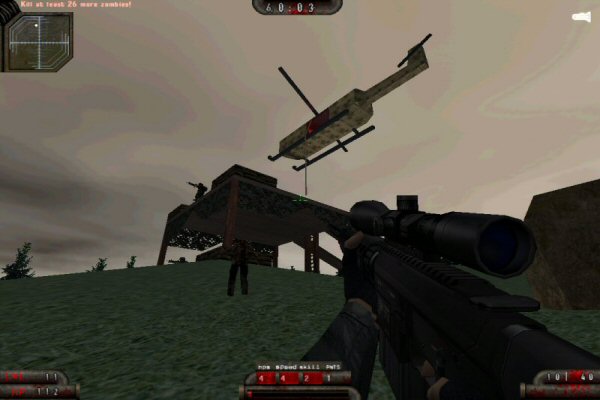 ---
Description:
A field of death and rotting flesh awaits you. You can hide out at base camp, but you'll run out of ammo sooner or later...
A map that requires team work and good running skills, you'll need someone to cover you as you run for ammo. This can be made easier if you have a sniper in the helicopter. I also designed this map to be fun for zombie players as well. They spring up in hidden places and seem to come from nowhere.
Have Fun!
---
Download:
bb_DAR_Hilltops_Final.zip
- 1'409 KB.